Apr 01 2023
Orlando Guardians vs. D.C. Defenders
Orlando Guardians vs. D.C. Defenders
Check out our event guide below for everything you need to know before kickoff!

---
Somewhere between paradise and Port Canaveral, the Guardians lay in wait. Agile and all-seeing, however relentless and unforgiving, the Guardians are ready to pounce and stand guard against anyone who dares challenge them.

The XFL is a brand new, fan-first league that's reimagining the game of football and offering fans an opportunity to experience more action, access and fun.
The XFL will feature exciting gameplay innovations that deliver fans a faster pace of play and more action.


EXTRA POINTS
Tiered extra points are back
Teams will have three run/pass only options for extra points following a touchdown
2-yard line = one point; 5-yard line = two points; 10-yard line = three points
Defense awarded same number of points for a touchdown
GAME TIMING
The XFL will operate with a 35-second play clock, which begins following the previous play
Clock will start following incomplete passes and out of bounds plays prior to two-minute warning of either half
Clock will stop following first downs after two-minute warning of either half.
The first and second half will be split by a 10-minute halftime
Three timeouts per team per half
KICKOFFS
Teams begin play five yards apart - kicking team at opponent's 35-yard line and return team at own 30-yard line
OPTIONS TO KEEP BALL
Teams will have two options to keep the ball after scoring:

Traditional onside kick (any time during game) or
4th and 15 conversion from own 25-yard line (4thquarter only)
DOUBLE FORWARD PASS
If a team completes a forward pass behind the line of scrimmage, that team may throw a second forward pass, as long as the ball has not crossed the line of scrimmage
Once the ball has passed the line of scrimmage, no forward passes are permitted
The first pass may fall incomplete rather than becoming a fumbled lateral.
OVERTIME
Consists of alternating attempts from opponent's 5-yard line
Three attempts per team (two points per score) or until winner is decided
INSTANT REPLAY
Centralized replay with all plays subject to review from Replay Official
Replay may correct errors on non-reviewable plays, player safety at any point during the game, and any issue in the last five minutes of regulation plus overtime
Head coach may challenge one on-field ruling per game, including those involving a foul or potential foul

Final ruling made by designated members of officiating department in central location
Read More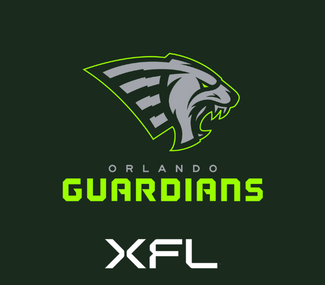 | | |
| --- | --- |
| | Sat, Apr 1, 2023 at 6:00 PM Cal |
| | |
| | |