Dec03Dec10
2022 Pop Warner Super Bowl
2022 Pop Warner Super Bowl
Each year, Pop Warner Little Scholars, Inc. hosts the Pop Warner Super Bowl and National Cheer and Dance Championships.
The Pop Warner Football Championships (referred to as the Pop Warner Super Bowl) consists of 72 teams from eight Pop Warner Regions playing in 3 Age/Weight Classifications as well as 3 Age-Based Classifications. There are also two playing divisions in the age-based classification, Division I and Division II.
In order to advance to the Pop Warner Super Bowl, a team must win its respective League Championship as well as the Regional Championship. Each advancing team is guaranteed to play two games at the Super Bowl, with a National Champion being crowned in each age-weight division and competition level.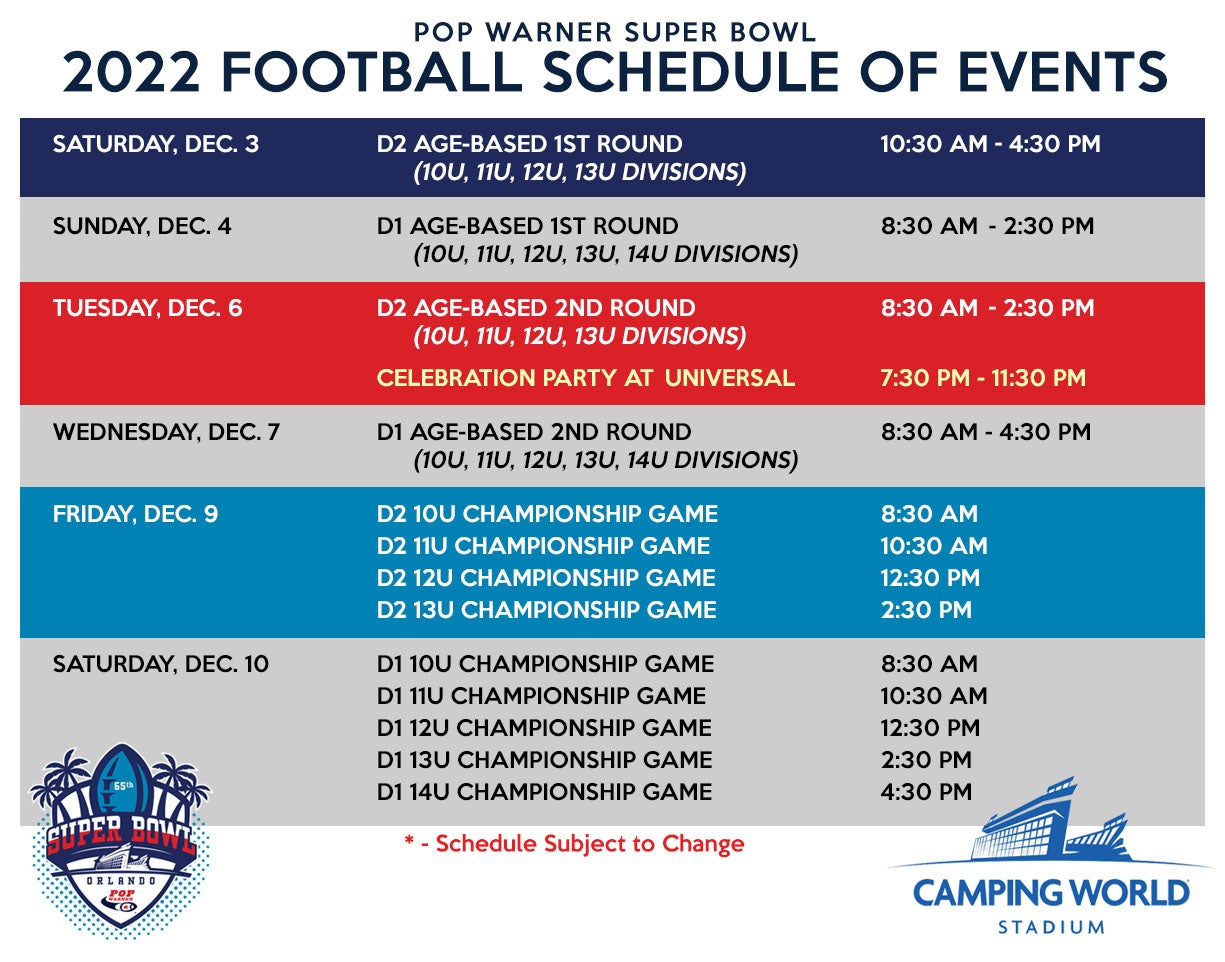 Read More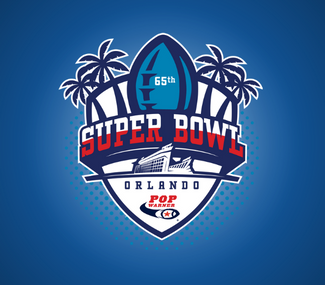 Sat, Dec 3, 2022 TBA
Sun, Dec 4, 2022 TBA
Tue, Dec 6, 2022 TBA
Wed, Dec 7, 2022 TBA
Fri, Dec 9, 2022 TBA
Sat, Dec 10, 2022 TBA

Event admission for coaches and participants is included as part of a travel package purchased through Universal Orlando Resort, the destination partner of the 2022 Pop Warner Super Bowl and National Cheer & Dance Championships.

Spectator tickets to either event can be purchased in advance for a single day or for a length of event pass.