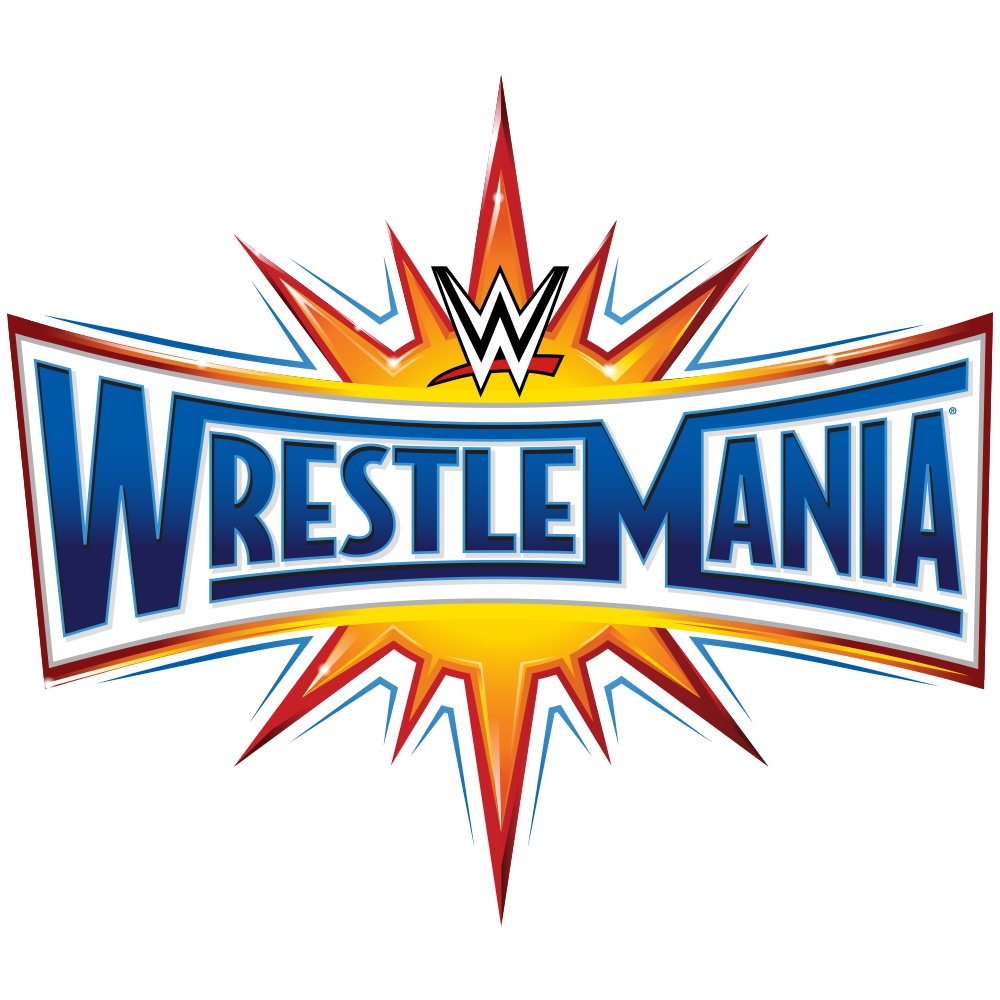 WrestleMania 33 Event Guide
Event Timeline

Parking Lots Open - 11:30AM
Free Shuttle Begins - 11:30AM
Box Office Opens - 11:30AM
Stadium Gates Open - 3:30PM
Event Start - 5:30PM

Parking

PARKING AT CAMPING WORLD STADIUM

Parking lots open at 11:30AM.
Camping World Stadium pre-paid parking available HERE.
Fans are encouraged to take advantage of the many alternative convenient transportation options to arrive at the stadium for the event.

---

PARKING LOT AND TAILGATING POLICIES AND REGULATIONS

All vehicles that enter Camping World Stadium parking lots are subject to search
Please follow the directions on the message boards that surround roads leading to the stadium for reserved, general or disabled lots
In the event of severe weather, some lot entrances may be temporarily closed and you will be asked to remain in your vehicle until further notice
Saving parking spaces is not permitted
Overnight parking is prohibited
Kegs are prohibited
Loud speakers are prohibited (unless permitted by the City of Orlando through the Orlando Police Department
Infringing on another guest's tailgating area is prohibited
Political campaigning, picketing, or distributing handbills/pamphlets is prohibited
Sampling or distributing of items by unauthorized individuals is prohibited
Unauthorized solicitation of any kind is prohibited
Unlawful weapons and fireworks are not permitted in the parking lots
Fans that participate in disorderly conduct, including profanity, will be ejected
Tents over 10'×10' without prior approval
Tents 10'x10' or smaller must be behind the parked vehicle
All patrons must pay the proper parking fee or present a parking pass in the stadium parking lots. The pass must remain prominently displayed in the vehicle
A parking fee will be charged for all spectator-type events held in the stadium
Parking passes are not valid for re-entries into the stadium's parking lots
Refunds or rain checks will not be given

Shuttles & Transportation Options

The City of Orlando will offer FREE shuttle service on event day. Click HERE for a Parking and Transportation Information Map.

Pick Up Location:

Hughey Ave. at Pine St.
South St. at Division Ave.

Post-event Drop Off:

Hughey Ave. at Pine St.
South St. at Division Ave.

Stadium Drop Off Location:

Church St. at Nashville Ave.

Parking Fee: $10-$20
Time: Shuttle buses will run to and from the stadium throughout the day from 11:30AM until until 1½ hours after the event.
Taxi pick up and drop off areas will be off-site on Church St. - between Hughey Ave. & Garland Ave. and on-site on W. Central Blvd. & S. Rio Grande Ave.
To access the shuttle locations:

Traveling I-4 Westbound use Anderson Street – Exit 82B
Traveling I-4 Eastbound use South Street – Exit 82B

Driving Directions

Clear Bag Policy & Screening Procedures

Security screening at Camping World Stadium will be significantly heightened for WWE WrestleMania 33.

To provide a safe environment for the public and significantly expedite patron entry to Camping World Stadium, the Stadium limits the size and type of bags that may be brought into the facility.

All items carried by spectactors will be carefully inspected and potentially not permitted into the stadium. Consistent with all Camping World Stadium events, the Stadium staff strongly encourages fans not to bring any type of bag to WrestleMania 33, but if necessary, those outlined below are permissible.

Bags that are clear plastic, vinyl or PVC and do not exceed 12″ x 6″ x 12" [30.5cm x 15.25cm x 30.5cm] OR
One-gallon clear plastic freezer bag (Ziploc bag or similar)
Small clutch bags, 4.5" x 6.5" [11.4cm x 16.5cm], with or without a handle or strap can be taken into the stadium with one of the clear plastic bags options
An exception will be made for medically necessary items after proper inspection at a gate designated for this purpose

Prohibited bags include, but are not limited to: purses or bags larger than 4.5" x 6.5" [11.4cm x 16.5cm], coolers, briefcases, backpacks, fanny packs, cinch bags/draw string bags that are not clear or exceed 12"x6"x12" [30.5cm x 15.25 cm x 30.5cm], luggage of any kind, computer bags, binocular cases and camera bags, and large, traditional seat cushions that have pockets, zippers, compartments or covers.

The cooperation, patience, and understanding of spectators is greatly appreciated by Orlando Venues, Camping World Stadium, and Orlando Police Department.

Camping World Stadium requires magnetic wanding for entry to all games. The magnetic wand is a non-invasive device that scans the body for prohibited items. If you decline screening for medical reasons or if a metal detector alert cannot be solved through inquiry or physical inspection, a physical pat-down might be necessary.

SECURITY SCREENING ON EVENT DAY BEGINS AT 3:30PM.
PLEASE COME EARLY TO AVOID DELAYS AND SPEED THE ENTRANCE OF ALL SPECTACTORS.

Prohibited Items & Regulations

To ensure the safest environment possible, the City of Orlando, Camping World Stadium, and Orlando Venues prohibit the following items from being brought through the gates of the stadium:

| | |
| --- | --- |
| - Air Horns/Noise Makers/Megaphones | - Alcohol (unless purchased w/in the venue) |
| - Animals (except assistive animals) | - *Banners/Signs/Posters larger than 2'x3' |
| - Beach Balls/Footballs (recreational equipment) | - Beverages (unless purchased w/in the venue) |
| - Camcorders/Video/Audio Recorders | - Containers of any type (coolers, aerosol cans, bottles, etc.) |
| - Drones | - Food (unless purchased w/in the venue) |
| - Fireworks/Other Explosives | - Frisbees |
| - Illegal Substances | - Laptops/Ipads/Tablets |
| - Laser Lights/Pointers | - Mace/Pepper Spray |
| - Masks/Face coverings (unless purchased w/in venue) | - Motorized Scooters/Skates/Cycles/Skateboards |
| - Poles/Sticks/Missile-like Objects of Any Kind | - Seat cushions w/pockets, zippers, compartments, rigid frames (soft, flexible, w/o pockets permitted) |
| - Selfie Sticks | - Strollers/Carts |
| - Tripods | - Umbrellas |
| - Unauthorized Solicitation/Handbills/ Giveaways/Sampling | - Weapons/Firearms/Knives |
| - Whistles | |


NOTE: Prohibited items and items determined inappropriate for entry into the stadium will be the responsibility of the ticketholder and cannot be accepted or checked by WWE, Camping World Stadium, or the Orlando Police Department. We urge spectators to secure these items in vehicles or their hotel rooms. WWE, Camping World Stadium, and the Orlando Police Department will not store prohibited or excluded items for spectators and retain no liability.

*Please be respectful of the view of the people around you. You may be asked to put your sign down if it obstructs other patrons.

---

CAMERA AND BINOCULAR POLICY

Small cameras and binoculars will be allowed. No spectator cameras with removable lenses or lenses more than six inches (6") long will be permitted, including GoPro cameras and similar devices. All video and audio recording equipment is prohibited. Binocular cases and camera bags are not permitted.

---

STADIUM TICKETHOLDER POLICY

The Camping World Stadium is committed to creating a safe, comfortable and enjoyable experience for all fans, both in the stadium and parking lots. The following is a list of behaviors that will not be tolerated:

Abusive, foul or disruptive language and obscene gestures
Intoxication or signs of impairment related to alcohol consumption or drug use
Fighting, taunting or threatening remarks or gestures
Distributing handbills, pamphlets, etc., unless authorized by stadium management and the licensee renting the facility
Sitting in a location other than the guest's ticketed seat
Displays of affection not appropriate in a public setting
Obscene or indecent clothing
Disruption to the progress of the event by a guest's actions, including throwing or kicking objects
Behavior which otherwise interferes with other guests' enjoyment
Smoking* except in designated locations (*This policy applies to electronic and smokeless cigarettes) and spitting tobacco
Entering the stadium with unlawful weapons of any kind (except those required by Florida Law) See Camping World Stadium's List of Prohibited Items
Standing on chair seats or stepping over chair backs
Standing or sitting in walkways, aisles or ramps
Placing cups on the wall
Failing to follow event staff instructions
Re-entering the stadium

ADA Assistance

ADA parking is available onsite in Lot 10 at Camping World Stadium. Spots are limited. Overflow ADA parking is available in the GEICO Garage across from the Amway Center.

There will be ADA accessible vans at the downtown shuttle locations to Camping World Stadium. Golf carts will also be available to escort patrons from the shuttle stop dropoff at CWS.

Patrons needing access to mobility assistance escorts can call the Security Office at Camping World Stadium at 407.440.5740 the day of the event.

WiFi

Complimentary wifi will be made available to our WWE WrestleMania fans attending the event. Simply connect to CWSGuestWiFi. No password required. Agree to terms and conditions and click 'continue'.
Be sure to stay in the know by following @CWStadium on Twitter, @CampingWorldStadium on Instagram, and Camping World Stadium on Facebook. Use #WrestleMania to follow the excitement and share your experience!