Oct 04 2019
LEGACY CLASSIC
LEGACY CLASSIC
The Jones High School Tigers will play host to the Apopka High School Blue Darters in the Legacy Classic on October 4 at Camping World Stadium. The Legacy Classic is an annual series hosted by Jones High School at Camping World Stadium. The stadium sits in the heart of the West Lakes communities, where many of Jones students and families reside.
"We're excited to give these teams a platform at the center of the West Lakes neighborhoods in the reconstructed Camping World Stadium," said Florida Citrus Sports CEO Steve Hogan. "We're looking forward to making this series a bigtime game for Jones High School and for the entire community."
The West Lakes communities consist of the six core neighborhoods surrounding Camping World Stadium: Clear Lake, Rock Lake, Spring Lake Manor, Lake Lorna Doone, Lake Sunset/Luola Terrace and Bunche Manor. The West Lakes communities were brought together through the efforts of LIFT Orlando, a nonprofit organization comprised of business leaders partnering with residents to accelerate community transformation. Florida Citrus Sports and CNL are among the founding partners of LIFT Orlando.
Read More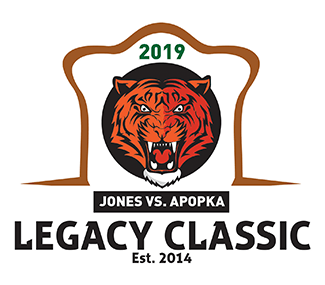 | | |
| --- | --- |
| | Fri, Oct 4, 2019 at 7:00 PM Cal |