Dec07Dec09
FHSAA FOOTBALL STATE CHAMPIONSHIPS
FHSAA FOOTBALL STATE CHAMPIONSHIPS
Coming to the games? Click here to check out our event guide!
The first 2017 title game at the 60,000-seat Camping World Stadium will take place Thursday, December 7th at 1 p.m. between the two Class 1A finalists, and will be followed by a 7 p.m. kickoff for Class 4A later that evening.
Since 2007, Camping World Stadium has been the last stop on the Drive to December. Following the end of the current three-year contract, the stadium will have hosted the state championships more years than any venue in FHSAA history.
Tickets for all eight games are on sale at Ticketmaster.com and at the Amway Center Box Office.
HOME team will ALWAYS be on West Side (Sections 129-139).
AWAY team will ALWAYS be on East Side (Sections 103-113).
2017 Florida High School State Championships Schedule:
Thursday, December 7
1 p.m. – Madison County (HOME) vs. Blountstown (AWAY)
7 p.m. – Cocoa High School (HOME) vs. William Raines (AWAY)
Friday, December 8
10 a.m. – University Christians (HOME) vs. Champagnat CS (AWAY)
3 p.m. – American Heritage (HOME) vs. Baker County (AWAY)
8 p.m. – Armwood (HOME) vs. Miami Northwestern (AWAY)
Saturday, December 9
10 a.m. – Chaminade-Madonna (HOME) vs. Oxbridge Academy (AWAY)
3 p.m. – Venice (HOME) vs. Bartram Trail (AWAY)
8 p.m. – Dr. Phillips (HOME) vs. Atlantic (AWAY)
Read More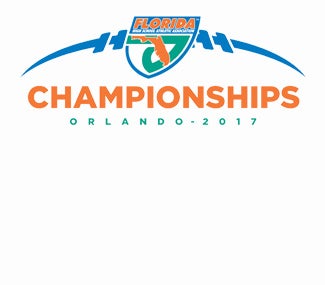 | | |
| --- | --- |
| | |
| | $12.00 & $17.00 per session in advance, $15.00 $ 20.00 at the gate |
| | |